Neojac Newsletter #2 Update 28 November 2021
News on Arcfall!
As you all know, we have been working on a combat update for Arcfall. During our testing, we have come to the conclusion that our current client engine, Unity, will not be sufficient to produce a good playable environment, especially with combat. Thus, we have made the big decision to move Arcfall to Unreal Engine. It will increase the quality of the game, as well as improve performance considerably. This will help with bringing a fluid combat system in place. As this is a very big change, it will require some time to get a demo version available to start play testing. We are very thankful for your patience in regards to this. We are sure the new improved version using Unreal Engine will definitely be worth the wait. More information will be released on this in the coming weeks.
New Team Partners and changes to Neojac Entertainment
We are pleased to announce partnerships with some new companies, allowing us to access a diverse and talented group of team members from established companies. This will ensure all aspects of our development is done with AAA quality. Each project will have its own independent partnerships formed based on projects needs. With the increase in team members, we are now able to produce more games and increase productivity on existing games. This also allows us the freedom to make major changes, if need be, like switching Engines for Arcfall to bring a better product to our community. We look forward to working with these great talented people.

Founded in 2016 as uPaxnet and rebranded to North Networking in 2018, North Networking is a MSP and a cloud service provider with headquarters in Norway that provides fast, safe and reliable services throughout Europe and North America. N-hance Studio was founded in 2019 and is a highly motivated and talented game & software development studio. With a team of 6 core developers, N-hance Studio works collaboratively with artists and animators in developing stylized assets. The studio creates characters, environment art models, and textures that are production-ready.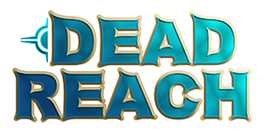 New Game Announcement – Dead Reach
We are pleased to announce the development of Dead Reach. Built on the Unreal Engine, it is based in the same Universe as Arcfall. Dead Reach will be a Single/Multiplayer Survival game. Players will be able to create their own dedicated servers, inviting friends to join them or just play in single player format on their own adventure. Players can dig into the ground, discover hidden caves and gather many different resources. For more information please visit the Dead Reach website: Dead Reach